labCONSOL
®
Built around the next generation of the proven WinISO software engine and introduces new features that enable scientists to improve laboratory efficiency and boost productivity.
Designed around the user experience, labCONSOL® combines: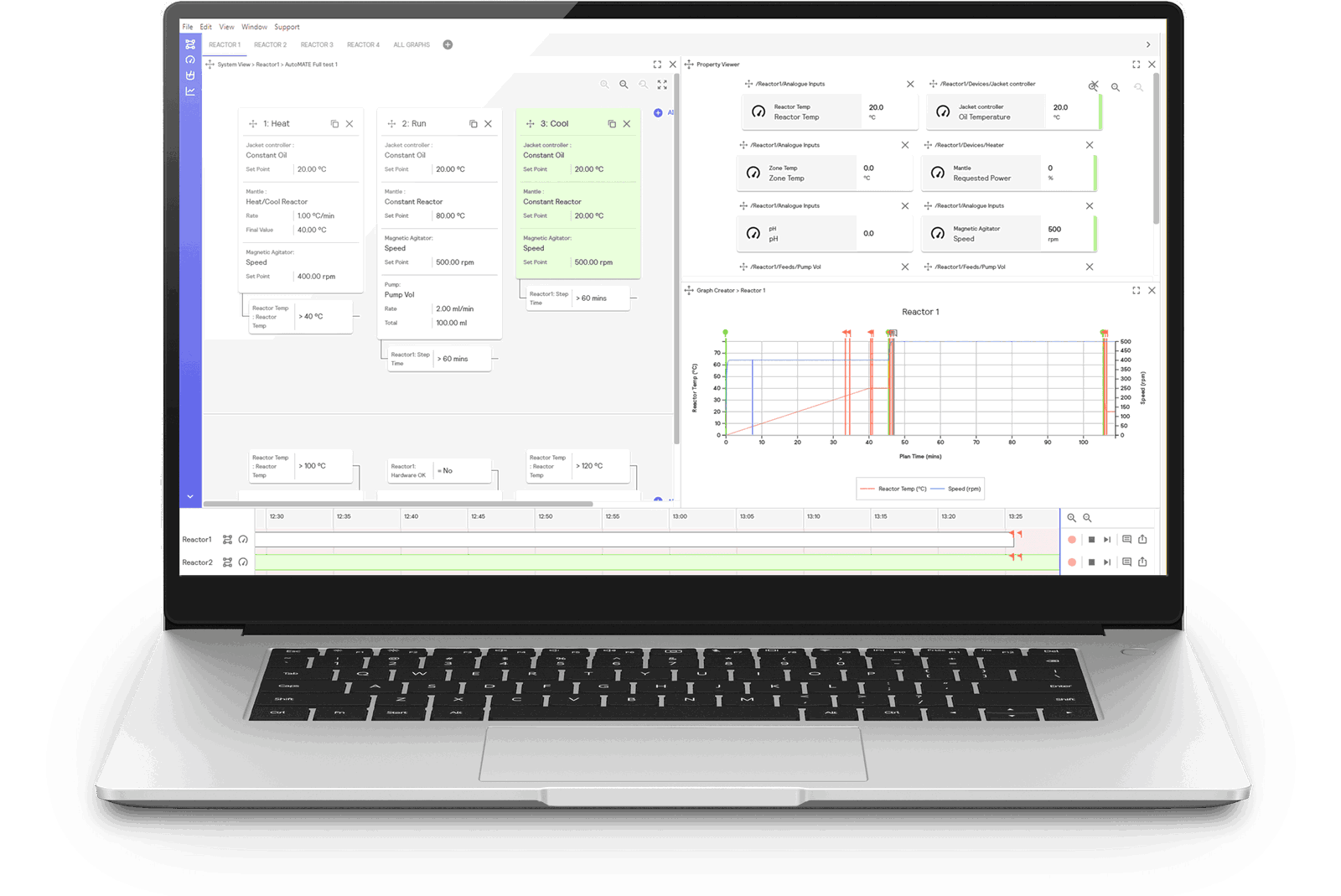 advanced real-time data display
automated monitoring of experiment completion and failure states
rapid data capture modes
across single or multiple parallel reaction systems.
Enabling researchers to quickly and accurately track how an experiment is proceeding, focusing on the most critical aspects, avoiding unnecessary repeated lab work, which can be both costly and time-consuming.
labCONSOL V1.4 is now available
With this release, most Phi-TEC systems can now be run on labCONSOL. A few improvements were also made for TSu users.
H.E.L customers can enquire about upgrading their current systems to labCONSOL by completing the form to this page's right (or bottom on mobile). Alternatively, contact your local H.E.L representative for additional information.
Better user experience – increased productivity
New intuitive design means less training time required
Creating new plans/recipes is now simplified. labCONSOL® will also provide hints and tips along the way to prevent errors.
New plans can be created while an existing experiment is running
Fully configurable workspace – improved efficiency by displaying the info you need
No swapping between windows required; configure the workspace to suit you.
Improved data-logging and graphing functionality
New SQL database for file management – no risk of data loss from any experiment
Improved graphing performance – view entire experiment on a single graph
Invest for the future – benefit from additional features and functionality
Free software upgrades during the warranty period of your equipment
Can be extended with a Premium Agreement or Extended Warranty
Powerful software
Powerful and flexible code base combined with an intuitive and user-friendly design
On-Demand Demonstrations
Your time is precious to us, so we have created a series of short walk-through videos highlighting how labCONSOL will bring effortless automation to your laboratory. Watch as we demonstrate some of the key features, which includes:
Configuring your workspace
How to create and load new plans
Loading and using apps
Using the property viewer and graphing apps
These can be found below or direct on YouTube
We are proud to announce that labCONSOL was shortlisted for the Innovation Award by The Medicine Maker magazine.
The Innovation Awards 2020 was a celebration of the top manufacturing technologies and drug development over the last 12 months.