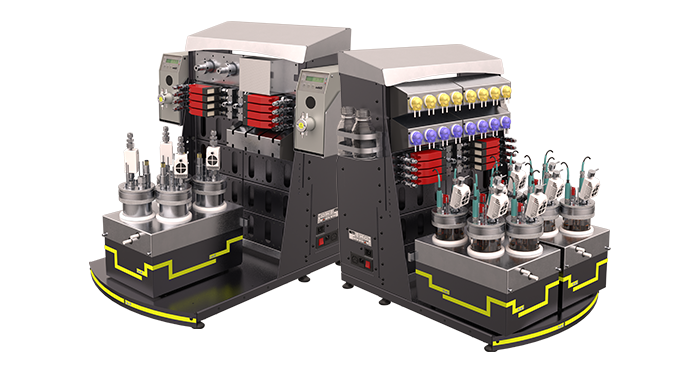 The BioXplorer range enables you to accelerate your bioprocess development, whilst keeping costs low. Our parallel bioreactor systems enable you to make decisions faster using more reliable, scientifically robust data.
Advantages of a BioXplorer system
Accelerate screening and optimization by running up to 8 bioprocesses in parallel.
Drive accurate decision making with comprehensive, scalable, real-time process data.
Match the needs of any bioprocess with the fully configurable and customizable BioXplorer.
Control your process with flexible easy-to-use software.
Future proof.
Save space and money by working at low volume and at bench scale.