Over spring and summer 2020, two leaders for major geographies joined H.E.L. In March, Qing (Steven) Chen  took on leadership for the H.E.L business in China. Then, in June, Mert Sahin took on a similar role for our North American business.
Now that they've had some opportunity to settle into their roles, our C.M.O Paul Orange caught up with them and got their thoughts on the H.E.L culture, the company changes, COVID-19, gardening, and museums – as seen from opposite sides of the planet! This discussion took place in early July 2020.
Contents
The biggest surprises and advice
---
What were your main reasons for joining H.E.L?

Mert – Being out of the lab environment for some time, I wanted to get back to the scientific instrument field and be closer to researchers. I firmly believe that working with researchers brings a different kind of joy (and challenge!). I chose H.E.L because of the niche market it serves, and the small company setting where you can make an impact without having to go through multiple rounds of internal meetings!
I expected to find a strong start-up culture at H.E.L, and I'm glad to say that it is true. For a company with over 30 years of history, there is no unnecessary bureaucracy or hierarchy. Going from planning to action takes seconds!
Steven – H.E.L was showing a clear commitment to invest in the China market by setting up a Wholly Foreign-Owned Entity (WFOE), which was a firm commitment that the company made to the customers and the team. Establishing the WFOE was only possible as H.E.L was already achieving ambitious goals.
After being involved in setting up the WFOE, hiring new staff in China, and planning for the future, it's been delightful to communicate these changes to our customers. We've had a really positive response from our customers, and I'm looking forward to working with many new customers in the future.
What has your experience been now that you've been with the company for a while?
Mert – I love it! There is so much to do, and it all comes down to you! In a small company like H.E.L, you genuinely need to roll up your sleeves to get things down. In my view, this is the best way to grow and learn!
Steven – H.E.L has an excellent portfolio of products and solutions, specifically in Process Safety and Battery Safety applications. This, coupled with the changes taking place in H.E.L China, has generated a really positive response from our customers.
Mert – you mentioned company culture earlier – how would you both describe the company culture?
Mert – As I mentioned before, the culture is like a start-up: open and friendly. You can call anyone and talk about things that you had just thought about to improve a process or an outcome, and every idea matters. You could be thinking about something one minute, talking to someone about it in the next, and making it a reality within moments! It brings a whole new level of engagement and dedication to the job.
Steven – There is a real drive to create value for our customers through teamwork. Almost 50% of the sales we make in China involve some product customizations. To be successful with these projects, we must listen carefully to our customers and work closely with them. As a result, we approach work with a culture of open-minded communication.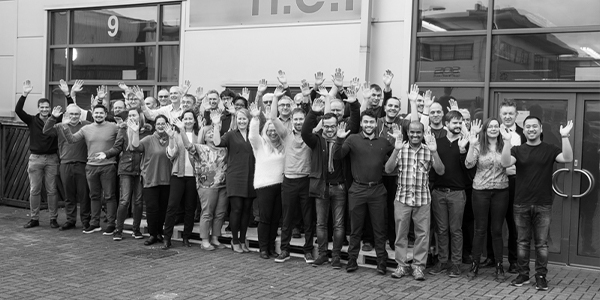 Top Priorities and Challenges

For each of your regions – what are the top priorities you have to support your customers?
Steven – The new WFOE structure and recent new hires are all focused on making us a very customer-centric team in China, from initial customer contact, through after-sales support. We will continue to build our capabilities with a focus on that customer support. As I mentioned, we're communicating a lot with the customers in China to keep them up to date with what we're doing, but more importantly, to make sure they are aware of how we can help them.
Mert – Although we haven't needed a new structure like the WFOE in North America, my priorities align with what Steven has said. We want to make sure we have the right team, properly trained and equipped so that we can help our customers solve their problems. Like Steven in China, we plan to recruit additional sales and service team members to make this a reality.
Any new job comes with a fair share of challenges. You've both taken on these new roles in the middle of the COVID-19 pandemic. What are the challenges that you're working on right now?
Steven –I think I'm experiencing the same as every other part of the world. Simply put, the pandemic impacts everything. It changes people's behavior. For example, it restricts travel; therefore, exhibitions and conferences, the traditional industry communication methods, have effectively disappeared. Online tools have replaced them, such as webinars, or even like this blog! Even so, we have to keep in contact with our customers and colleagues, to support everyone through the specific challenges they face.
On reflection, the pandemic also means that I cannot merely rely on my prior experience to do this new job. The team and I need to closely monitor the market, the customers, and changing rules and regulations. We have to learn new ways of working and be prepared to make rapid changes.
Fortunately, in the industries we serve, the current level of impact is noticeable, but not severe. We are watching the situation closely, and our priority is the safety and health of our customers, our teams and the communities they live in.
Mert – Again, I agree with Steven – the rapidly-changing world during COVID-19 presents new challenges. Trying to navigate through daily changing restrictions/limitations within the region, as well as the impact of global decisions, are enough of a challenge for any region at the moment.
On a slightly different note though – I still believe in enjoying my time at work. The pandemic means that I, also, can't rely on my experience as I start in this new position. For example, I'm thinking hard about how I get to know a new company culture, meet new colleagues, connect with a new group of customers, even learn about new applications and products, without ever leaving my house. I am enjoying having to learn these new skills, one of which is keeping a healthy work/life balance.
What do you expect the will be the longer-term effects of the pandemic on the industries we serve?
Mert – I think we are only beginning to understand the pandemic and that it will be with us for a while. The impact of it will be felt not only by the travel or entertainment industries, but in every sector. For instance, our customers stopped requesting face-to-face meetings and are happy with a phone call or e-mail. I believe online/remote meetings are here to stay, and the era of office work (as we knew it) is mostly over. What we will be doing after the pandemic 'ends' is unknown to everyone, so your guess is as good as mine, but we will undoubtedly have to change and adapt!
Steven – We see the same trends in China that Mert mentions for North America. In addition to the impact of the pandemic, a long-term effect might come from a change in funding bias towards more industrial applications. For example, we may see fewer needs from chemical engineering and, instead, that funding could be directed into developing new energy storage materials, batteries for electric vehicles, and biopharma. From the China five-year plan, we can see such initiatives already highlighted. I suspect that short-term projects will definitely feel the impact of the pandemic. The industry trends and funding focus will have a more significant effect on long-term activity.
Steven, you mentioned electric vehicles and energy storage. Even before the pandemic, environmental concerns were high on the public agenda, and they have been much discussed during the pandemic. What is your view on the need for green technologies (such as battery development & such as biofuels)?
Steven – For sure, electric vehicle use is massively increasing in China, and better batteries are required to keep up with this pace of growth. We have seen some reports of safety issues with electric vehicles. As the batteries store more energy (to allow for greater travel range) or start to support faster charging, the effect of a problem with a battery becomes more serious. Many people may not know that the Chinese government has stringent battery safety testing regulations to ensure that novel battery technology is safe in everyday use. I am very proud that our products fully support the safe development of this technology.
Mert – I believe the US needs to develop these technologies. However, there is a history of readily available (and cheap) traditional fuels (oil, coal, etc.). Moving from these fuels to greener alternatives, such as batteries, is maybe a bit slower. However, Tesla is probably the most famous electric vehicle (and clean energy) company in the world, and that's a home-grown US company. We also see a considerable market in biofuel products, primarily coming out of the farm-belt.
The biggest surprises and advice
So, all things considered, what has been the biggest surprise that you have had since joining H.E.L?
Steven – Most of the companies I know in China are delaying expansion plans, or even shrinking because of the impact of the pandemic. H.E.L is going in the other direction. We continued with our WFOE set up and hiring plans, because the company is very confident in the China market. I'm also surprised that even though I've worked in several scientific instrument companies over the years, there is still a lot to learn! I'm very fortunate to have talented colleagues who support my learning.
Mert – I think I'll keep with what I mentioned earlier – The speed of change and the willingness to implement change by everyone within the company!
You're both very successful in your careers – what's the most helpful career advice you've received?
Mert – It's straightforward – Forget about internal processes or how good the product is, just focus on what the customer is trying to accomplish!
Steven – To keep my mind open to face new challenges and never stop learning.
And similarly – what advice would you pass on?
Mert – As well as the advice I got: Be comfortable with the uncomfortable! Change is inevitable, so rather than resisting it, embrace and welcome it! It's correct at any time, but never more so than now, during the pandemic.
Steven – I trust this quote: "Failure will never overtake me if my determination to succeed is strong enough." – Og Mandino.
Finally, tell us something about what you do outside of work?
Mert – I love finding new things to focus my attention on outside work. I used to do a lot of martial arts, travelling, and spending time with family and friends. Unfortunately, that's all on pause for the moment, so I am currently doing many DIY projects. I've unexpectedly discovered a passion for gardening as well as cooking.
Steven – It might sound expected, but, indeed, I work hard on my work/life balance. I think it is essential to have a strong expertise besides the one you have for work. What I spend my time on depends on where I am. I spend quite a lot of my time in Vancouver, and you'll find me either golfing and skiing while I'm there – not usually at the same time!
I enjoy travelling a lot, and I can't walk past a museum, without going in.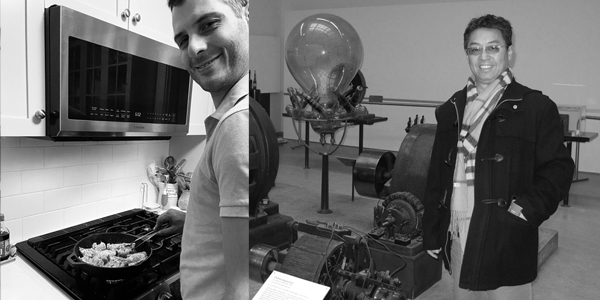 ---
Mert and Steven are both active on LinkedIn if you would like to connect to them.
Alternatively, you can leave a comment in the discussion below, or contact us at H.E.L here.
Please direct any press inquiries to paul.orange@helgroup.com
Copyright H.E.L Group, 2020